The Australasian Research Management Society is the premier body representing research management professional's interests and provides them with access to a vibrant community of like-minded individuals who are dedicated to advancing the field and sharing best practice. With exclusive resources, training opportunities, and networking events, our society is the perfect platform for research managers to grow their skills and expertise.
Members enjoy a range of benefits including:
Access to ARMS accredited professional development programs

Access to an annual conference at a reduced rate

Reduced rate to attend Chapter and Special Interest Group events

Access to ARMS awards and scholarships

Access to the ARMS online member portal

Access to online resources and groups 

Receive regular e-newsletter, Up In ARMS and Wrap-Up

Developing networks with other research management professionals both nationally and internationally

Sharing experiences and knowledge leading to best practice in research management and administration

Access to INORMS Sister Association Reciprocal Benefit Strategy (ISARBS)

Targeted professional development including PD Sessions @ Zoom

Providing opportunities to improve your own research management career
ARMS recognises the importance of providing strong professional development, training and networks as well as development frameworks for its members at all levels of research management and administration.
Becoming a member of ARMS can assist in improving your own research management career.  Learn how other members have made an impact in their roles and to the research enterprise. 
ARMS Member's Portal Operational Guide
Our Members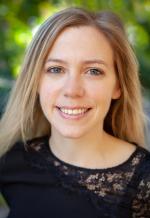 Faith has over eight years' experience working in research impact-related roles in the UK and New Zealand. She has worked in business engagement at one of the seven UK Research Councils, as a Knowledge Exchange Associate at the University of Bristol and is currently the first Research Impact Manager at the University of Auckland. Faith is also one of the founding convenors of the ARMS Research Impact Special Interest Group. Faith has a passion for growing impact literacy and mobilising a positive impact culture within Australasia.
What words would you use to best describe research management? Adding-value, enabling, enhancing, empowering. Research managers are the icing on top of a research-flavoured cupcake – we just make everything that little bit better!
What do you find most rewarding and most challenging about working in research management? Most rewarding – seeing our researchers make a difference in the real world – however small a part I had to play, I helped make that happen. Most challenging – getting researchers to stick to deadlines!
Funniest ARMS conference experience? Perhaps not the funniest, but I did appreciate all my lovely ARMS colleagues making me feel like I was part of the conference for ARMS Adelaide 2019 when I couldn't attend last minute due to pregnancy complications. Along with the excellent twitter commentary, I received a heap of selfies from the University of Auckland and Emerald Global table at midnight which has given me significant material that I can't wait to dig out for future conferences!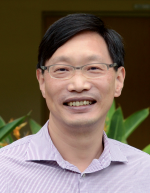 Dr David Junsong Huang is the Associate Dean/ Research Administration and Support at the National Institute of Education (NIE) of Nanyang Technological University (NTU), Singapore. He is also a Senior Research Scientist at the Centre for Research in Pedagogy and Practice (CRPP) of NIE.
David has 15 years' experience in research management. He currently serves as an ARMS Training Fellow as well as an editorial board member of the Journal of Research Administration (JRA). As a researcher, David conducts research on learning and instruction, innovation and research management.
David is a recipient of the ARMS-NCURA Global Fellowship in 2016, the Australian Government's Endeavour Fellowship in 2017 and the Johannesburg Institute for Advanced Study (JIAS) Fellowship in 2018.
What words would you use to best describe research management? Research management is about boundary spanning. Whether doing pre-award or post-award jobs, researcher managers are building networks and influences to facilitate boundary-crossing, for example between the administrative and research communities, to enable rigorous and impactful research.
What do you find most rewarding and most challenging about working in research management? The challenge is to optimise innovation and compliance in research management and the rewarding moment is seeing research managers' professional growth. 
Funniest ARMS conference experience? I look forward to every ARMS conference and the funniest, or perhaps the most memorable moment is the dance time after the conference dinner.