PD Sessions @ Zoom: Career pathways (possibilities) for research management and administration professionals in Australia: A year pilot study
12:00pm Wednesday, 15 February 2023
1:00pm Wednesday, 15 February 2023
The Research Management and Administration (RMA) is a profession with diverse job roles and opportunities making it professionally challenging to identify suitable career pathways. The data used in this study was obtained from job opportunities that were externally advertised by universities through job websites (e.g., Seek and Indeed), professional social media (LinkedIn) and specialist websites (e.g., Times Higher Education, and ARMS' job opportunities page). The extracted data included advertising institution, position, salary, basics of employment, salary scheme – Higher Education Officer/Worker level, working hours, and (education, knowledge, and skills). The study identified 10 RMA career categories with more than 50 career possibilities depending on skills, interests and HEO/HEW level. The baseline dataset generated in this study could be used as a tool for career progression planning for RMA professionals.
DATE: 15 February 2023
TIME: 12 PM - 1 PM AEDT
SESSION PRESENTER(S):
Dr Olumide Odeyemi 
University of Tasmania
Dr Olumide Odeyemi is a highly passionate Australasian Research Management Society (ARMS) accredited (ARMF) research management professional, with extensive experience supporting research funding applications submitted to various national and international funding schemes, and funding bodies. His background in Research Management and Administration includes pre-award management of competitive research grants, consultancy and contract research, identifying funding opportunities, proposal development, process improvement, research/er development, research project costing and pricing, eligibility and compliance management with working knowledge of national and international legislations, and regulations governing the conduct of research.
His specialties include pre-award process improvement, proposal development, costing and pricing research projects, research/er development, research impact and engagement, working with industry, and identifying funding opportunities.
His expertise has helped to reduce the internal approval process from 8 weeks to 1 week (87.5% approval time reduction) and developed a system for parallel assessment of external grant applications by the School and College management team aside co-developing a simplified Research Block Grant calculator for College management.
In 2021, he was awarded the Research Funding Due Diligence Award, and co-awarded Vice Chancellor's Service Excellence Award and Research Division's Service Excellence Award.
He is currently serving as the co-convenor of the Tasmanian ARMS Chapter.
FACILITATOR: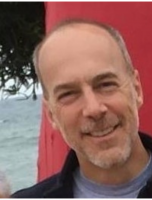 Ed Benyon
University of Tasmania
Ed Benyon joined the University of Tasmania's Research and Research Training Portfolio soon after immigrating to Hobart from the USA. In his role as a Research Development Manager, Ed provides pre-award support to researchers and their projects of strategic significance to the University, drawing upon an expertise in funding and partnerships acquired over his extensive career in institutional advancement. Ed is motivated to think creatively, ask probing questions, make positive connections, and discover and transform our world.
---
CPD: Accredited members (ARMAs and ARMFs) will automatically accrue 1 CPD hour per session.
Zoom webinar link: To be provided in event confirmation. 
Webinar ID: To be provided in event confirmation. 
Help/FAQs: Click here for Zoom webinar instructions. If you need assistance with accessing Zoom at your office, please contact your organisation's IT Support. We strongly recommend you test your ability to connect to Zoom prior to the session.
If you have any questions, please contact the ARMS Executive Office ARMSAdmin@researchmanagement.org.au or +61 8 8201 3701.
Should your circumstances change, and you are unable to attend this workshop, you must contact ARMSAdmin@researchmanagement.org.au by no later than 10 working days prior to the commencement of the scheduled event. ARMS will refund the full registration fee minus any administrative fees.
Should you cancel less than 10 working days prior to the commencement of this workshop, no refund will be payable but instead you may wish to send a proxy.
ARMS reserve the right to cancel, postpone or re-schedule courses and events due to minimum numbers not being reached or for other unforeseen circumstances.  In the event of a cancellation, ARMS will aim to advise all participants in writing five (5) days prior to the scheduled event and will refund the full registration fee including administrative charges within 30 days after notification.
The member's discount applies at checkout.
Please note that PD Sessions @ Zoom are recorded and made available to registrants and ARMS members via our website.