The promotion of the Profession of Research Management is a key strategic priority of ARMS.
One way to promote the profession is to capture, document and share stories that demonstrate the valuable contributions made by Research Management Professionals to the research enterprise.
The Society now invites ARMS members to share stories of situations, actions and outcomes that describe how the skills and expertise of Research Management Professionals have benefited the research enterprise. The aim is to expand our current collection of impact case studies These have been beneficial in not only sharing best practice but also celebrating the achievements of our members.
A template has been created to help members develop their case studies (download below). Case studies are expected to be show cased at the ARMS Conference in Sydney (6-8 September). 
For further information please view the recent PD Session @ Zoom delivered by Dr Lesley Ashton on "A practical narrative/case study writing workshop for research support staff".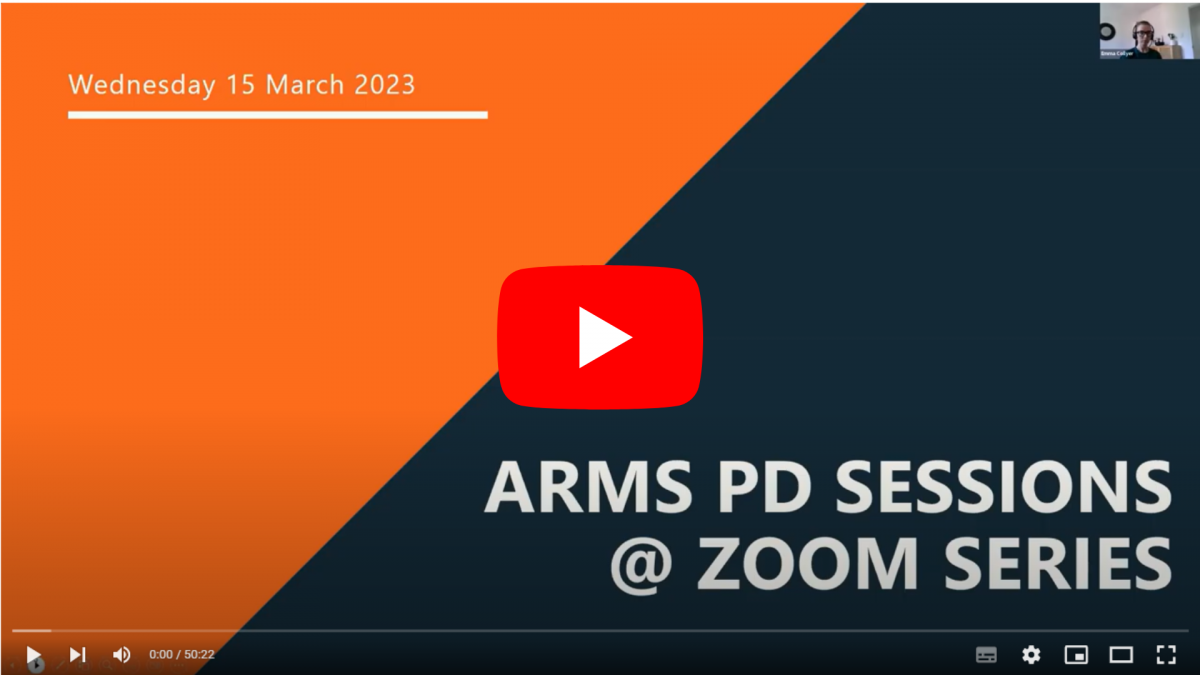 Completed Case Studies Due – COB 5pm AEST ,Friday, the 9th of June 2023 to ARMSCOO@researchmanagement.org.au
TIMELINE: 
| | |
| --- | --- |
| Time | Activity |
| Wednesday, 15 March 2023 | PD Sessions @ Zoom webinar on "A practical narrative/case study writing workshop for research support staff". |
| Thursday, 16 March 2023   | Call for Impact Case Studies |
| Friday, 9 June 2023 | Closing date for Research Impact Case Study Templates |
| 12-23 June 2023 | Case Studies to be assessed by working party |
| W/C 26 June | Authors of approved case studies to be advised |
| 6-8 Septembers | Case studies profiled at the annual conference + case studies uploaded on ARMS website https://www.researchmanagement.org.au/research-impact-case-studies |