MANAGING THROUGH AND EMERGING FROM THE CRISIS
A virtual event hosted by ARMS 
---
As the world around us rapidly changes, research management has never been more agile, responsive and connected. 
How are individuals and the sector responding to challenges the pandemic has created? From crisis management to opportunities for innovation.
Scheduled across 2 days, this ARMS online event will provide the chance to hear from key funding agencies, be inspired by a panel of Deputy Vice Chancellors and participate in interactive virtual networking. Registrations are limited to 500 participants, be sure to act now and register! 
We look forward to welcoming you to the first ARMS virtual event. 
---
Event Details 
Event Dates: Wednesday 10 - Thursday 11 June 2020.
Cost: Free for ARMS Members and $100 (AUD) for Non-Members.  
CPD: Accredited members (ARMAs and ARMFs) will automatically accrue 1 CPE/CPD hour per session.

Registration is open to all ARMS members and Non-Members. Visit the event page to register for the session.

This event is to be delivered through the meeting platform Zoom. Instructions on using Zoom are available here.Please check-in with your local IT Team if you're not sure your institution supports Zoom. We strongly recommend you test your Zoom access prior to the session.

View upcoming all event information on ARMS new website. ARMS Members are encouraged to attend any (or all) sessions. Put them in your diary today!

If you have any questions, please contact the ARMS Executive Office sophie.zervas@flinders.edu.au or +61 8 8201 2911.
Click Here for Preliminary Program
---
Submit your questions here!
We encourage you to take some time to reflect on potential questions you would like to ask our panel members. This will assist in the presentations running smoothly and to time. 
Please send through your question(s), and which presenter you would like to respond to Sophie Zervas directly at sophie.zervas@flinders.edu.au. We ask that you complete this by COB Wednesday 3 June 2020.
---
Funding Agencies Panel
Wednesday 10 June
11.15 am - 12.30 pm AEST.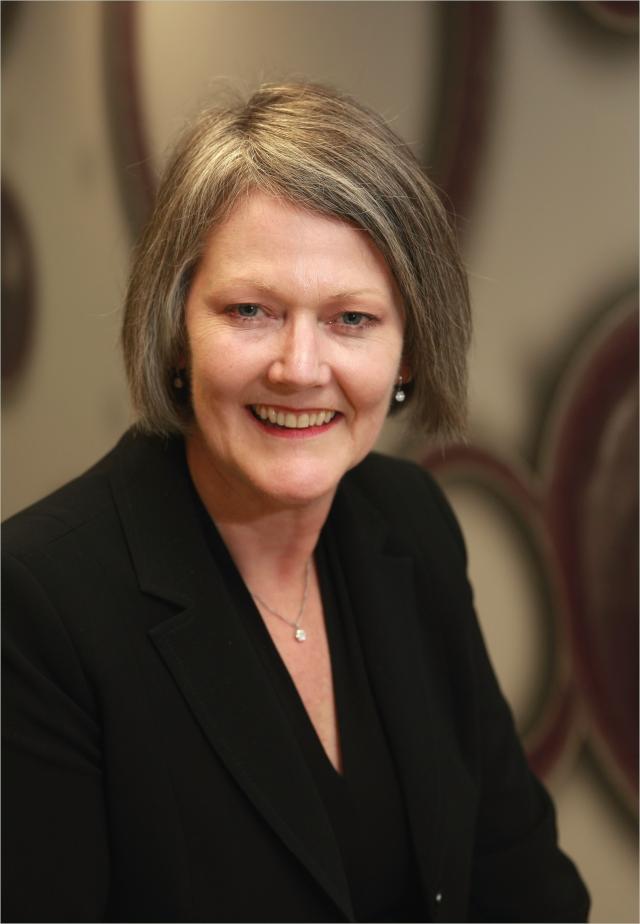 Professor Sue Thomas commenced as the Chief Executive Officer (CEO) of the Australian Research Council (ARC) in July 2017. Professor Thomas's depth of experience in research and research management is helping deliver the ARC's key functions and priorities. 
Professor Thomas' academic background lies in microbiology—she holds both a Bachelor of Science with Honours and Doctor of Philosophy from La Trobe University.  
  
Her professional career commenced with postdoctoral appointments at Princeton University, USA and the UK Medical Research Council. Since that time she has held academic leadership roles at: Flinders University as head of the School of Biological Sciences; the University of Canberra as Pro Vice-Chancellor of the Division of Health, Design and Science and Pro Vice-Chancellor Research; Charles Sturt University as Deputy Vice-Chancellor; and most recently was Provost and Deputy Vice-Chancellor at the University of New England. 

As CEO, Professor Thomas leads the ARC in line with the requirements of the PGPA Act and Public Service Act 1999: making recommendations to the responsible Minister in relation to which research applications should be approved for funding through the funding schemes of the National Competitive Grants Program; administering financial assistance approved by the Minister for research programs; and providing advice to the Minister on research matters. Professor Thomas also has responsibility for two federal assessments of research within universities, Excellence in Research for Australia (ERA) and Engagement and Impact (EI).
Commencing in October 2018 as Chief Program Officer, Ms Kathie Dent is responsible for the administration of the National Competitive Grants Program (NCGP) for the ARC. 
  
Through her role as Chief Program Officer, Ms Dent works closely with the ARC's Executive Directors, to oversee the operations of both the Linkage and Discovery Programs of the NCGP. The ARC's Linkage funding schemes aim to encourage and extend cooperative approaches to research and improve the use of research outcomes by promoting national and international research partnerships between researchers and business, industry, community organisations and other publicly funded research agencies. The ARC's Discovery funding schemes recognise the importance of fundamental research to the national innovation system. A strong capability in fundamental research results in the development of new ideas, the creation of jobs, economic growth and an enhanced quality of life in Australia. 
  
Ms Dent brings to the role an extensive understanding of the Australian research sector and public service experience, including grant program administration, policy development, corporate governance and communication and stakeholder engagement. Joining the ARC in 2004, Ms Dent has previously fulfilled leadership roles across the Programs, Policy and Strategy, and Corporate Services branches of the ARC.
Professor Anne Kelso is the Chief Executive Officer of the National Health and Medical Research Council (NHMRC), the Australian Government's lead agency for the funding of health and medical research. Following her PhD at the University of Melbourne, Professor Kelso undertook research in immunology at the Swiss Institute for Experimental Cancer Research, the Walter and Eliza Hall Institute of Medical Research and the Queensland Institute of Medical Research. From 2000 until 2006, she was also Director/CEO of the Cooperative Research Centre for Vaccine Technology. 
She then returned to Melbourne as Director of the World Health Organization Collaborating Centre for Reference and Research on Influenza from 2007 until she took up her role with NHMRC in April 2015. She was appointed Officer in the Order of Australia in June 2007 for service to science and elected to the fellowship of the Australian Academy of Science and the Australian Academy of Health and Medical Sciences in 2018.
Professor Kelso is a member of several Government and international committees, including the Australian Medical Research Advisory Board (advising the Minister for Health on the strategy and priorities for the Medical Research Future Fund), the Board of Trustees of the International Human Frontier Science Program Organization and the Strategy Board of the Global Alliance for Chronic Diseases, of which she is currently the chair.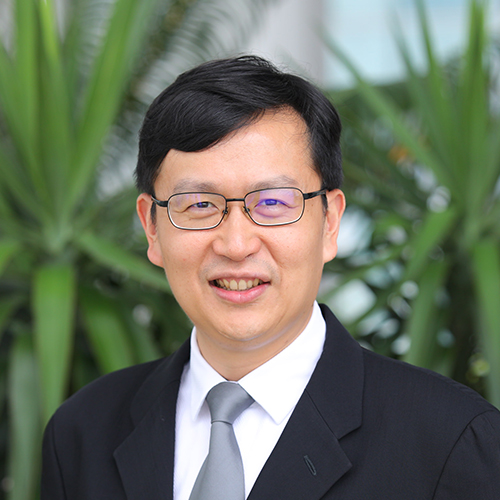 Mr Frederick Chew is the Chief Executive Officer of A*STAR, Singapore's lead public sector agency that spearheads economic oriented research to advance science and develop innovative technology to further economic growth and improve lives. 

Helming the science and technology agency of over 4,100 research staff, Mr Chew drives the implementation of A*STAR's strategies, initiatives, and programmes, and the building of A*STAR's organisational capabilities. He works to share A*STAR's mission and vision with public and private sector stakeholders, and to strengthen collaboration with partners across the research, innovation and enterprise ecosystem. 

Mr Chew was previously the Deputy Secretary (Technology) at the Ministry of Defence (MINDEF). In this role, he was instrumental in optimising the Defence Technology ecosystem, in particular strengthening MINDEF's partnership with industry. 
Mr Chew also held various key positions in MINDEF and the Singapore Armed Forces (SAF), including Director of Joint Operations, Commander of Maritime Security Task Force/Maritime Security Command and Head of Naval Plans. 

Mr Chew graduated with a Masters of Engineering (First Class Honours) from the Imperial College of Science, Technology and Medicine. He also holds a Master of Science in Management from Stanford University. Mr Chew is an SAF Overseas Scholar. He is also a recipient of the Lee Kuan Yew Scholarship and Fulbright Award.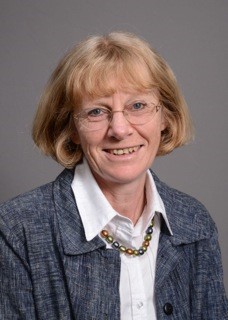 Dr Prue Williams is the General Manager Science System & Investment Performance at the Ministry of Business Innovation & Employment (MBIE).  This organisation includes the function of administering the NZ government investment in science and innovation.  She has been in the role since 2008 when function was part of the New Zealand Foundation for Research, Science and Technology. A series of restructures transferred the function to MBIE.   Prue has a PhD in soil science and a 20 year research career aimed at developing sustainable land management practices for farmers. She moved into research management in 2003 when she became the General Manager Research in one of the New Zealand Crown Research Institutes. She has been involved in international assessment panels and building international science relationships between New Zealand and other countries
Dr Julie Glover
National Health and Medical Research Council
Executive Director - Research Foundations
---
DVCR Panel Discussion 
Thursday 11 June
12.40 pm - 1.45 pm AEST.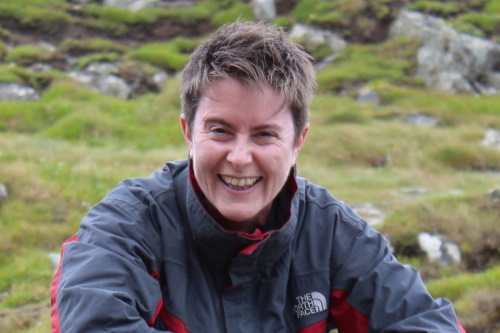 Professor Bryony James has been appointed as the new Deputy Vice-Chancellor Research at the University of Waikato, commencing in April 2020.
Professor James is currently Deputy Dean Research and a Professor in Chemical and Materials Engineering in the Faculty of Engineering at the University of Auckland.After obtaining a Bachelor of Engineering (Hons) in Materials Science and Engineering from the University of Bath in England, Professor James moved to New Zealand to complete her PhD in Materials Engineering at the University of Auckland.
She is a Fellow of Engineering NZ, a Member of the Royal Society of New Zealand and has a strong research background, moving from traditional areas of materials engineering to the cross-section of materials, food and nutrition, together with 15 years' experience in leadership roles.
Professor James is excited to come to Waikato and take up the position as an academic leader, and create opportunities for the university's researchers to pursue what they are passionate about.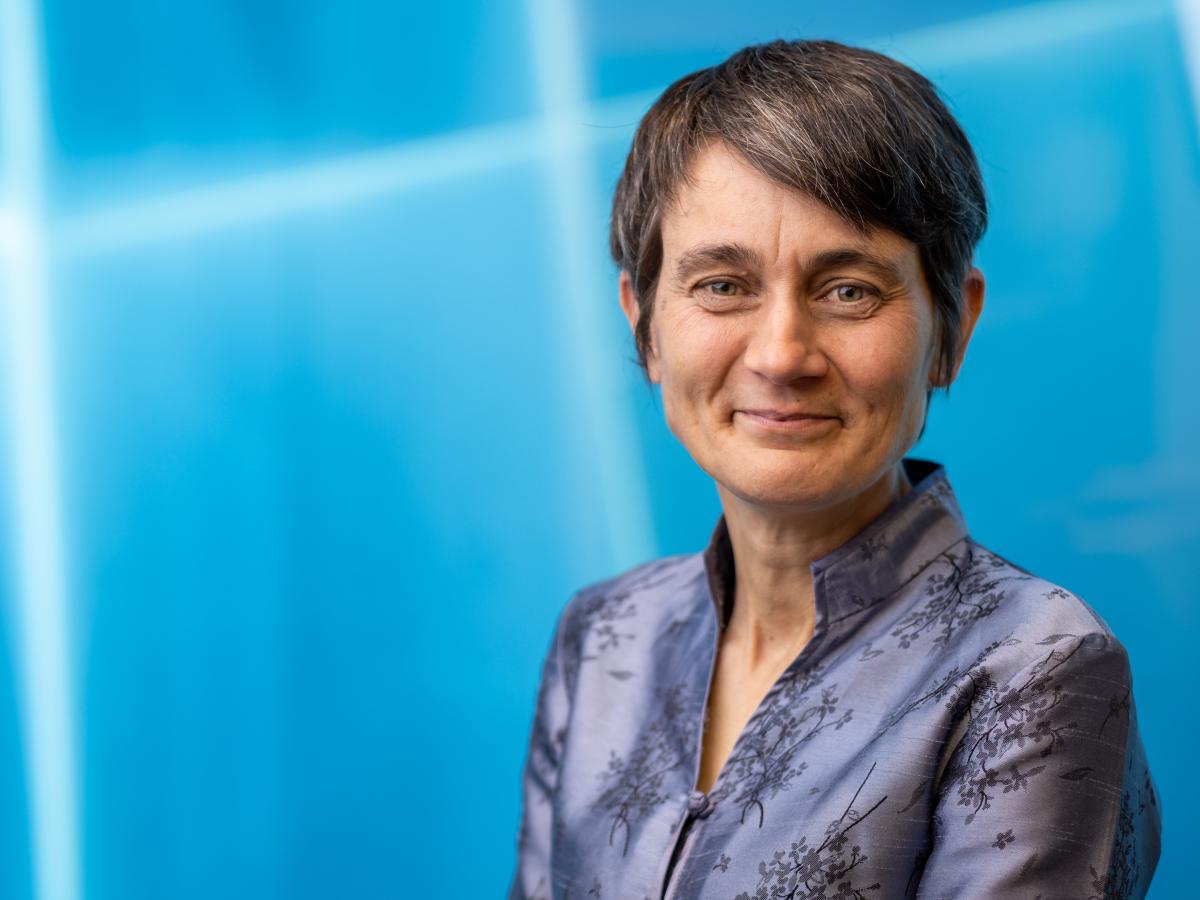 Professor Marnie Hughes-Warrington is the strategic and operational leader across research activities at the University of South Australia. Her role is to design and deliver approaches that help staff and research students alike to engage with industry, government and community to deliver novel and transformational solutions to problems, and to change the ways that we think about the world.
 A philosopher and historian who seeks to explain why histories and historical thinking play an important role in making a good, fair and just world, she has seven books and $18 million in grants  to her name. Outside of the University of South Australia, she serves on the Rhodes Trust Scholarships Governance Committee—which looks after over 100 scholarships worldwide—and the Westpac Scholars Trust National Selection Panel.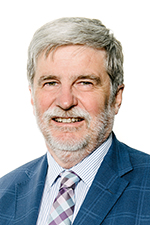 Professor John Bell, Deputy Vice-Chancellor (Research and Innovation) leads the Research and Innovation Division at the University of Southern Queensland.
Professor Bell works to enhance the University's research profile, its research performance and its culture of research excellence and quality training. He oversees a coordinated focus on fostering collaborations and partnerships with government, industry and the research community, within Australia and around the world to deliver applied research outcomes that have global impact.
His key responsibilities include the implementation of the USQ Research Plan, managing research programs, partnerships and investments, driving research performance and supporting research staff and students to achieve excellence.
The Division comprises the Office of the Deputy Vice-Chancellor, and the Offices of Research, Research Graduate Studies, and Research Development. It is responsible for the University's research activities within USQ faculties, its three research institutes and seven research centres.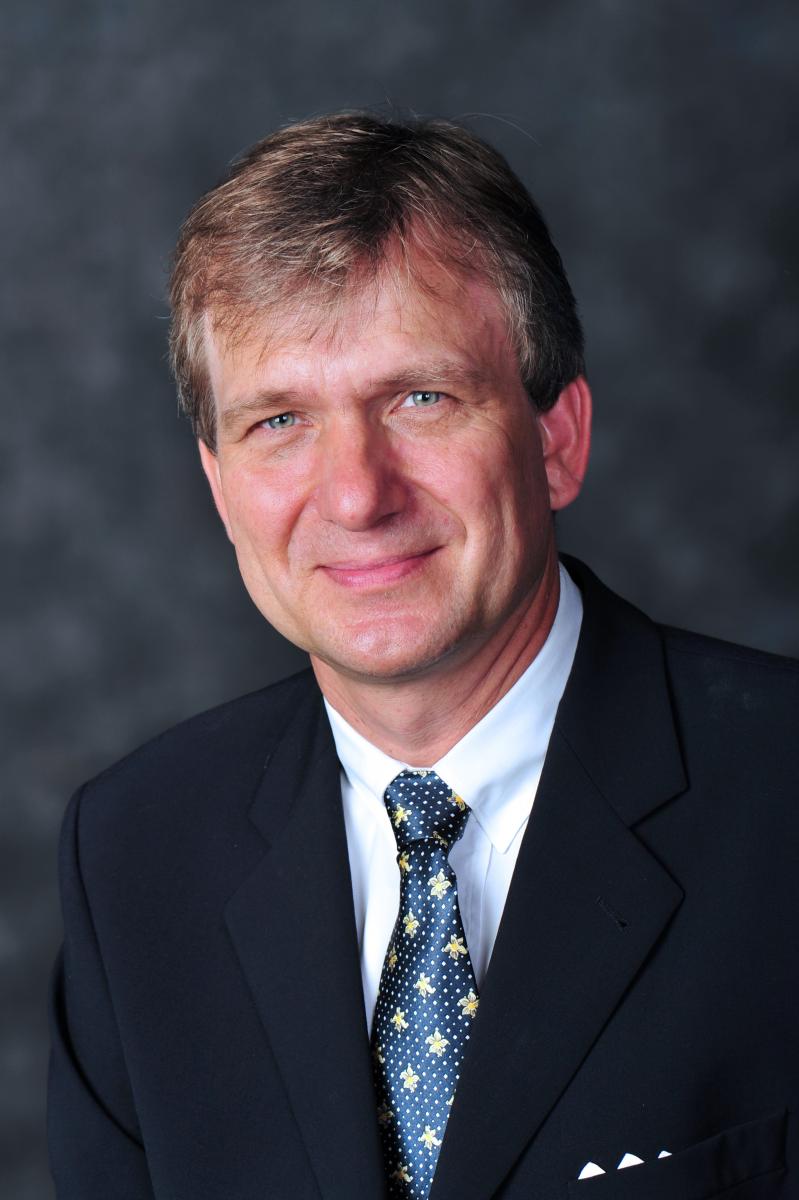 Prof Peter Preiser is the President's Chair in Biological Sciences and Associate Vice President (Biomedical and Life Sciences) at Nanyang Technological University (NTU). He has served as the Chair of the School of Biological Sciences, NTU from November 2012 till December 2018 and Director of NTU Integrated Medical, Biological and Environmental Life Sciences from January 2017 till December 2018.
His research aims to understand how the malaria parasite is able to avoid host immunity and adapt to changes in the host cell environment. In addition, his work focuses on the identification of new drugs and drug targets as well as mechanisms of drug resistance.
He is also the Co-Lead Investigator for the Antimicrobial Resistance Interdisciplinary Research Group in Singapore-MIT Alliance for Research and Technology (SMART). The programme studying the growing threat of antimicrobial drug resistance is funded by NRF.
Dr Megan Robertson
St Vincent's Health Australia
Director of Research