IMPORTANT BALLOT INFORMATION FOR VOTING MEMBERS
Only voting members are eligible to cast a vote for the 2022 election. 

The ballot will require voting members to elect one (1) candidate for the role of President-Elect, two (2) candidates for General Committee Member, and one (1) candidate for Secretary. 

The ballot period commences on Friday the 29th of July 2022 and ends at 11:59pm (AEST) on Wednesday the 24th of August 2022.

All voting members will receive voting instructions for the online ballot in a separate email invitation from Opavote. 

The candidates that receive the most votes for each vacant position will be declared the successful candidates for that position.

The election results will be officially announced at the Annual General Meeting of ARMS on the 7th of September 2022.

All votes shall be anonymous, specifically to eliminate bias. 
The following candidates have nominated for a vacant position on the ARMS Board.  The candidates are listed below in alphabetical order by last name. 
---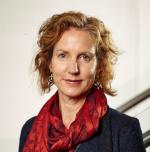 Candidate for the role of PRESIDENT ELECT  
Dr Tania Bezzobs, Director, Research Office, University of Technology Sydney.
I am the current President of ARMS (since October 2021) and seek re-election. In the absence of a clear policy on re-election for the President, I have nominated for the role of President-Elect this election cycle and if successful, I shall resign as President immediately after the AGM so that the Society would then be able to enact Clause 7.7 of the ARMS Constitution which states. " In the event of a vacancy in the office of the President, the President-elect shall become the President and shall complete the remaining unexpired term and shall also serve as President for the next immediate term". 
Over the last two years, the world has gone through immense upheaval as a result of Covid-19. No one could have imagined the personal and professional impact on us, as individuals, as a society, and on our families and communities.
I would like to continue in the role of President – I believe that having this stability is important in seeing our organisation through this next phase as we adapt to living with Covid.
I am an experienced research manager and leader who has worked in the sector for over 20 years. My current role is Director, Research Office at the University of Technology Sydney. Previously I worked in senior/ leadership roles that have included the Swinburne University of Technology (almost 7 years), University of Melbourne (7 years) and Deakin University (7 years) as well as the Victorian Government (3 years). My responsibilities have included government policy advice and program management, intellectual property management and commercialisation, business development, industry collaboration, grants and contracts administration, ethics and integrity, national security matters and research funding strategy and development. I have led teams of research management professionals that provide support in all aspects of research management in a contemporary research office.
My qualifications include a PhD, MBA, Masters of IP Law, Graduate of the Australian Institute of Company Directors and I am an ARMS Accredited Research Manager (Advanced Level), ARMS Fellow and ARMS Training Fellow. I have extensive experience and engagement with ARMS since the early 2000s, serving in roles such as co-convenor of the Victorian Chapter, co-organiser of the 2016 INORMS and ARMS conference, professional development and conference standing committees as well as the delivery of professional development workshops including ARMS Accreditation Modules. I have been on the ARMS Board since 2019.
I strongly believe that we all have a responsibility to give back and serve our profession, and as ARMS is the voice for
our profession, I look forward to continue to serving it, you, and our community and stakeholders in this role.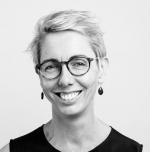 Candidate for the role of PRESIDENT ELECT 
Ms Louise Fleck, Head, Research and Development Office, Garvan Institute of Medical Research.
An active and enthusiastic member of the research management profession since 1998, I am currently the inaugural Head, Research and Development Office at the Garvan Institute of Medical Research in Sydney. I've worked in a variety of roles at several universities, including as Director, Research Services for 12 years at Macquarie University. Previously a member of the ARMS Board (2016-18) and Director of the CRC Association (now Cooperative Research Australia) (2017-19), I also convened the ARMS Research Office Directors Special Interest Group (2014-16). For many years I was an assessor of ARMS accreditation case studies, and in 2020 I received the Janet Dibb-Leigh Award for Distinguished Service to Research Management.
ARMS has become an essential part of the research management profession, supporting and developing a strong, internationally connected community of research managers who use their skills, knowledge and influence to help deliver research excellence. My goals as ARMS President are to lead and support ARMS staff and membership in:
supporting and increasing engagement between members, and with other participants in the research sector including funders and other stakeholders, in the wake of COVID19
maintaining and developing ARMS' excellent professional development offerings to meet the needs of the broad range of ARMS members, with a focus on skill development in addition to content delivery
ensuring ARMS' ongoing sustainability, resilience, and continuous evolution to meet the needs of the dynamic research management profession engaging across the international boundaries within Australasia to ensure that ARMS fulfils its mission for all its members
ensuring ARMS members have a seat at the table when issues that affect members are discussed and decided.
The next several years will be challenging as we emerge from COVID19 into a changed world. In ensuring that ARMS maintains its relevance for all members as we adapt to that world, I offer a thorough understanding of the role, history and strategic direction of ARMS, enthusiasm and energy for the task, and strong, consultative leadership as we shape our future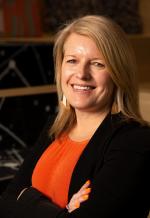 Candidate for the role of PRESIDENT ELECT 
Ms Jane Holt, Executive Director, Research Strategy & Services, RMIT University.
Jane Holt has 18 years of research management experience in the higher education sector. Jane has held a range of executive roles at the universities of RMIT and Monash. Jane currently holds the position of Executive Director, Research Strategy and Service at RMIT.
Jane is passionate about ARMS and recognises the value and impact that the society generates in advocating for the research management profession; developing research management capabilities required to respond to the evolving research and innovation ecosystem; and building connections and collaboration nationally and globally.
Jane is currently the co-convenor of the ARMS SIG Research Directors group (2021- 2022), has contributed time to support the ARMS Accreditation assessment over multiple years, and participates on working groups of ARMS with key stakeholders. With Janes term as co-convenor coming to an end this year, it is an ideal opportunity to contribute to an active advocacy role in partnership with the President.
Jane has significant governance experience which includes chairing enterprise project control groups and participating on enterprise governance boards and steering committees. Jane undertook the Australian Institute Company of Directors course in 2019.
Jane has national and international networks and connections which also provided opportunities for knowledge exchange and collaboration on research management challenge and opportunities. With digital disruption and ongoing impact of COVID-19, the ways of working, collaborating, networking and engaging with professional development have changed. These challenges facing our research management society will require adaption and flexibility to ensure long term sustainability. Jane would embrace the opportunity to contribute to the ongoing evolution of the Australasian Research Management Society.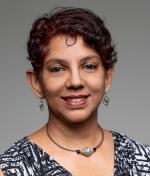 Candidate for the role of PRESIDENT ELECT  
Ms Tania Tambiah, Director, Research Services (Acting), RMIT University.
Tania Tambiah is a recognised leader in the Research Management (RM) profession, a Fellow of ARMS, and Convenor of the ARMS Education and Professional Development Committee. She is an ARMS Foundation Level Accreditation Program (FLAP) Training Fellow, an International Network of Research Management Societies (INORMS) Working Group member, and an Australian Institute of Company Directors graduate. She was twice elected to the ARMS Board as a Member; co-convened the ARMS Victoria and NSW Chapters; co-authored the Pre-Award Grant Processes module for FLAP; been an invited panel speaker/ presenter at ARMS and other RM events; and been an Organising/ Program Committee member, session chair, presenter and poster judge at ARMS and EARMA Conferences and INORMS and VICRA Congresses.
Since 2005, Tania has been a strong, highly active advocate of and a proud ambassador of ARMS and continues to formally participate in its activities. Keeping people at the heart of what she does, while demonstrating a strong commitment to integrity, values and excellence, she is deeply dedicated to enhancing, advancing and promoting RM and its specialists, globally. She has a broad understanding of matters pertaining to RM and is a long-term contributor to a range of professional initiatives. Her involvement with ARMS and the profession stems from a long-term view that working together and supporting each other at all career levels benefits and strengthens the individual and community. Tania has a passion to help others shine and succeed in their career and is happy to share "the seat at the table". Through her warmth, empathy and support, she has proactively coached and mentored several RM professionals to succeed. She has direct experience working collectively with RM professionals on initiatives to benefit the ARMS and global RM membership. These include sector strengthening education and training, awards for RM excellence, and international fellowships. The principles of equity, diversity, inclusion and reconciliation are intrinsic in the way she works and engages with others. She endeavours to create an empowering working environment that embraces these principles, and encourages professional growth, shared learning, and celebration. She is committed to the mission and values of ARMS.
She is currently the Director, Research Services (acting), RMIT University, and has held RM leadership positions in Melbourne, Sydney and Ho Chi Minh City. She will bring to the position of President-Elect a rich, long-term understanding of, and active contribution to, research ecosystems and the RM profession. Having risen through the RM career levels, she has first-hand experience and achievement across the research enterprise and the researcher life-cycle. Her roles focus on research strategy, excellence, integrated structures and systems, professional teams, researcher development, stakeholder management, outreach and best practice in a rapidly changing environment. She works across diverse executive teams, has access to RM leaders and best practice through her international networks and has an applied understanding of and a deep appreciation for research. She has also been an enabling chair for several committees over her career.
Globally, the RM sector is going through a significant shift in its ways of working, its professional future, and research focus and activity. Tania sees this as a time for innovative solutions, digital enhancements, and transformation, and she will actively seek out initiatives that explore and support the profession to embrace this now and into the future. She believes it is her professional responsibility to continue contributing to and enhancing ARMS as a professional society that is receptive and responsive to sectoral changes and create greater awareness and acknowledgement of the role RM professionals play in enabling research excellence at all levels. As the Society continues to expand its professional standing and 'enable global research excellence', she has the passion, skills, experience, team-mindset, and tenacity to lead the Board in resourcing and enabling ARMS towards positive impact in these new times via efficient means and sustainable solutions. For further details see: https://www.linkedin.com/in/tania-tambiah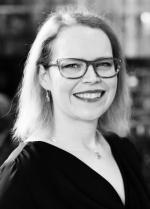 Candidate for the role of COMMITTEE MEMBER 
Dr Noni Creasey, Research Development Manager, University of Queensland. 
Dr Noni Creasey is a collaborative, people-driven research enabler seeking a Board position to influence the research management landscape. With ten years of experience as a researcher and four years of experience in research management, Noni has a well-grounded understanding of the research environment. Combined with marketing and communications experience, she brings experience with scientific practices, demonstrating impact and the Australian competitive funding environment. Noni has a unique flair for unlocking and resolving core issues, particularly for producing collaborative outputs. She has an intuitive and forward-thinking style that naturally leans toward success in strategic planning, risk analysis, and research development.
Noni has long been an advocate for researchers, establishing the first EMCR Committee in the Faculty of Engineering, Architecture and Information Technology at UQ during her time as a postdoctoral researcher. Since her journey 'away from the bench', Noni has developed expertise in marketing and communications. This knowledge has been achieved through a combination of formal qualifications and experience working with research and volunteer organisations, such as BLiSS Science and Innovation Inc – a not-for-profit that Noni was the inaugural Secretary in establishing. Now, as a Research Development Manager at UQ, Noni supports knowledge-sharing activities through UQ Research Administration Network and the Faculty of Medicine Research Support Community of Practice to promote research management and advocate for the profession as a career pathway at UQ.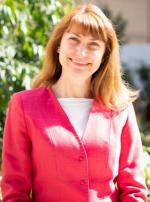 Candidate for the role of COMMITTEE MEMBER 
Dr Yordanka Krastev, Senior Manager Strategy & Projects, Chrysalis Health Group.
I am passionate, dynamic, friendly, an excellent communicator, a team player, and a strong believer in the qualities of research management professionals, all of which would make me an excellent candidate for the role of general Board member.
With several leadership roles in ARMS – as current ARMS Board member, previous ARMS NSW Chapter Co-Convenor and a member of the Member Services Committee, I can facilitate achieving the ARMS strategic priorities, and especially Creating Communities of Practice. In addition, I will strongly advocate on re-connecting the members of the Society after the difficult two years during the COAVID pandemic and lifting the profile of the research management profession.
This has already been demonstrated by my contributions to the work of the ARMS Board, the ARMS special interest group Ethics and Research Integrity and my active membership of the Australasian Ethics Network (AEN) since 2012. My experience as a member of various committees, societies and special interest groups will let me translate my knowledge, perspectives and collaborative approach to the discussions and decision-making of the ARMS Board.
I am trained in Medicine, Healthcare Leadership and Management, Good Clinical Practice (GCP) and Design Thinking, have a PhD in Medical Ethics and have 12 years' experience in the Australian higher education sector. My experience in streamlining ethics and governance processes, development of institutional frameworks and implementing efficiencies in current management practices can be translated more broadly to other research management areas.
I am a strong advocate for training and professional development of research management professionals and making the work in research management more exciting. As a Designated ARMS Training Fellow in research ethics and integrity since 2015 I have delivered several face to face and online training workshops and educational sessions nationally. I have been raising awareness about the importance of good research management practices and the value they add in the conduct of research in different sectors through hosting local NSW Chapter events and by regularly attending and presenting at national and international conferences and seminars at ARMS and INORMS.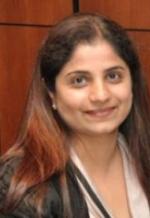 Candidate for the role of COMMITTEE MEMBER 
Dr Kinnari Shelat, Senior Manager – UQ-HBI Partnerships, The University Of Queensland.
I have a PhD in materials science from the University of South Australia with 16+ years of experience working in research, IT and manufacturing sectors delivering research projects, managing lab & research infrastructure operations, and demonstrating leadership in change management and process improvement initiatives. In July 2022, I completed the Board Readiness Program of Women in Technology, becoming a member of the network built by leading woman board members in a range of industries from agriculture, MedTech, Bio-Med, manufacturing etc.
This program further sharpened my governance and financial management skills. I believe Research Management is integral to any higher degree academic institution. I am a big advocate of research management as a profession. I believe in adapting best research management practices and creating agile and supportive teams who enthusiastically work to create a supportive research management system in a university. I feel passionate and excited to be part of such a vital stream to help research management organisations. Effective partnership between research management functions and researchers can lead to amazing outcomes. I am aware of the importance of integrity and ethics in the profession of research management and sincerely believe in equity and diversity.
Becoming a member of ARMS, attending the annual conference earlier this year and reading about initiatives taken to develop the research management profession has created my interest in being part of the collaborative, agile and supportive ARMS team.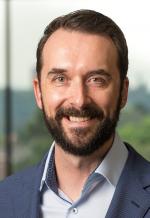 Candidate for the role of COMMITTEE MEMBER 
Dr Brett Szmajda, Research Support Manager, Faculty of Medicine & Health, UNSW Sydney.
My name is Dr Brett Szmajda, and I'd like your nomination to be a General Board Member for ARMS.
What can I bring to the role? With over twenty years in and around research, I can personally attest to the value that research management can bring. Part of this time was spent as a biomedical researcher – so I know how the other half live – but the lion's share has been supporting researchers across many different roles. I have direct experience in scientific communications, grants compliance and acquittals, research development, and strategy and implementation… to name just a few. I have worked both in small research institutes, and in one of the largest Group of Eight Universities. Currently, my excellent team at UNSW Medicine & Health support 650+ staff, 800+ PhD candidates and 2000+ affiliates by designing and developing ambitious initiatives which drive funding success, train and develop the next generation of research leaders, and promote impact from UNSW's research.
Before this bio goes well off the self-promotional deep end, let's bring it back to what's important: why do I want this role on the ARMS Board? In short, because I've seen the good that ARMS does for our profession. I've worked alongside research managers from all walks of life, and all of them had some special superpower that helped them to catalyse and drive forward research. ARMS gives us a place to learn from the superpowers of our fellow research managers; to upskill newcomers to the profession through its excellent professional development programs; and to give us a home where we can wrestle with the emergent questions in our field, like how the heck do we measure the impact of a literary work on society. All of these things are pillars in ARMS' strategy, and I would like to be responsible for driving the continuing success of our profession.
So vote for me, and I'll be a very engaged advocate for you.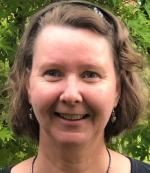 Candidate for the role of SECRETARY 
Dr Emmaline Lear, Manager Researcher Development, Charles Sturt University.
Emmaline has experience working across the education sector in Australia and overseas. Emmaline has extensive experience not only in research management but also as a researcher. Emmaline was awarded her doctorate from Griffith University. She holds a Master of Business Administration. Emmaline has led projects focusing on academic literacy, online learning and reflective practices. She has also led and supported projects focusing on technical communication and design innovation.
Emmaline is currently the Manager Researcher Development in the Office of Research Services and Graduate Studies at Charles Sturt University. She is responsible for leading the high quality and effective research education and development programs for graduate research candidates and researchers across the university to enhance the individual capacity, experience and career outcomes of researchers needed for academia, industry and a range of employment sectors. This includes planning, organising and delivering university-wide training and programs that promote excellence in the culture of graduate research supervision.
Emmaline has worked as a secretary in previous voluntary and paid roles and works to a high standard in all that she does. She works well with others to build solid relations and is transparent in her communication and ability to keep multiple stakeholders in the loop when needed. Emmaline is able to prioritise her work, meet deadlines, and complete her work with efficiency. She looks forward to contributing to support the ARMS Board in their mission and goals.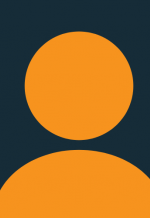 Candidate for the role of SECRETARY 
Ms Veronica Loew, Senior Research Coordinator, The University of Melbourne.
I have worked in various roles in the Research and Research Training environment at the University of Melbourne over the past 15 years. It has been an interesting journey and I have learned so much from my experiences. I am at the stage of my career where I would like to contribute to the research management and administration community, share my experiences and knowledge and learn from like-minded people. In my history of experiences, I have worked as a Graduate Research Assistant on a three-year ARC grant and have first-hand knowledge of managing a large-scale project including writing literature reviews, data collection and analysis and report writing. In my role as Budget and Reporting Officer at the Melbourne School of Graduate Research my work included knowledge of graduate research policy and procedures, the Government's Research Block Grants, and the distribution of research income to faculties. I understand the importance of grant success to universities' research income and as a measure of an organisation's research quality and excellence. In my role in the university's central Research Office I have participated in (and often coordinated) the review and submission of more than 500 grant applications per annum and contributed to earning more than $50 million a year in research funding for the university. In my roles at the Melbourne Graduate School of Education and now the Faculty of Science I am working one-on-one with researchers to develop their grant applications for greater success. I am well-acquainted with the Australian Code for the Responsible Conduct of Research, and I am currently contributing to the Faculty of Science's development of a new Research Strategy.
I have been an ARMS member since 2014 (approx.), participated in ARMS conferences and completed the ARMS Foundation Accreditation Program.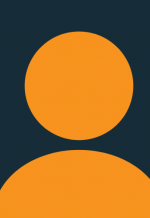 Candidate for the role of SECRETARY 
Dr Susan Maastricht, Director Research Integrity and Ethics Administration, The University of Sydney.
I have leadership and management skills and experience, veterinary qualifications with diverse clinical, operational and executive experience leading education, research, biosafety, ethics and welfare services in Animal Shelter, University, Research Institute and TAFE education settings in Victoria and New South Wales.  I have a proven record of accomplishment in leading and managing large teams of highly skilled teaching, research, technical and professional staff to deliver operational requirements, strategic outcomes, regulatory compliance, research welfare, integrity and ethics compliance, project targets and innovative change management activities. I have significant experience in governance, workforce and curriculum development, research management, ethics and integrity within academic organisations and service provision in professional associations involving employees and volunteers. 
My highly developed communication and interpersonal skills have allowed me to build an extensive network of diverse industry, association, government, hospital and community stakeholders, which has been valuable in my senior management and executive roles in the University and TAFE sectors, government committees, Charity and research institutes and in my executive roles in my professional associations.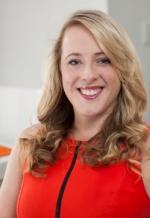 Candidate for the role of SECRETARY 
Ms Kate Swanson, Senior Manager HDR Development, University of Queensland.
Kate Swanson is a member of UQ's Graduate School Executive Team. Her role provides leadership around the development and delivery of Higher Degree by Research (HDR) candidate development. As well as many years of working in research management, Kate brings recent experience of working as a board secretary, as well as the ARMS Governance, Audit and Finance Committee.
Kate is a strong advocate for Higher Degree by Researcher (HDR) development and the links to industry that it can provide both for research outcomes, and candidate growth. Her passion centres around research management, specifically building an awareness of the role HDR candidates play in industry engaged research and understanding the new complexities that can bring in terms of navigating sanctions, foreign interference, and added regulatory frameworks. Kate's approach focuses on navigating new legislation and policy to facilitate
research partnerships and collaborations.
Kate was behind UQ's shift to engage strongly with research‐end‐users in the HDR space by implementing one of the first non‐cognate HDR placement programs in Australia. She was also a recipient of the Australian Government Department of Education and Training award for Programs that Enhance Learning as part of the Australian Awards for University Teaching (2016) for her work leading the team that manages the internationally recognised Three Minute Thesis competition, a science communication program for HDR candidates. Kate has presented on HDR development at numerous conferences and seminar series and has spent time engaging with other institutions interested in establishing their own placement and development programs for HDR candidates.
Kate Swanson actively supports research through training programs, facilitating industry contracts and philanthropic donations to support research, HDR placements and mentoring programs, and operations and management of multiple teams that support researchers across The University of Queensland. Her experience in research management spans ethics, contract management, grant applications, and broad involvement in HDR administration and development. This, combined with her 17 years' experience in operational management, and strategy development roles means she is well placed to translate her knowledge to the role of Secretary and provide insightful and strategic support to the Australian Research Management Society.