2021
Foundation Level Accreditation Program
---
This year's 2021 program offers a combination of three (online) Australian compulsory modules and up to 17 elective modules being offered via a virtual conferencing platform between May and November 2021.  Additional modules will be added as they are confirmed.
In response to ARMS Strategic Priority 1: Excellence of the Individual, ARMS is pleased to announce that the following compulsory Australian modules are online and may be undertaken at any time.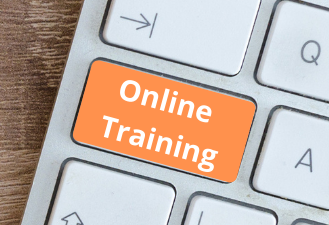 Module 1.1-Aus: The National Research and Innovation System in Australia
  Module 1.2-Aus: Legislation as it Affects Research in Australia
  Module 1.3: Understanding Research and Researchers
Individuals may register for one or more modules by going to the ARMS website and searching for module(s) under Accreditation Modules.
The discounted price for ARMS members will be reflected in the Shopping Cart.
---
2021 Elective Module Schedule
ARMS is pleased to announce that the 2021 Foundation Level Accreditation Program modules listed below are now open for registration.  If you have credit for one or more modules, you will need to contact the ARMS office directly, arms.adminofficer@flinders.edu.au to register for the module(s).
Please note the following:
Registrations per module are capped at 16 to enhance interaction between the Training Fellows and participants.
All modules will be delivered by the Zoom virtual conferencing platform.
Additional modules will be added to the schedule when confirmed.
Modules 3.1: Higher Degree by Research Scholarships and 3.2: Higher Degree by Research International Partnerships are currently under review and we expect to offer them in the latter half of 2021.
Full Module Descriptions can be found on the ARMS website under What will I study?
---
Pre-requisites:
These modules are suitable for those who are new to the research management profession, those who have specialised in one area of research management and wish to broaden their knowledge, and/or those who are experienced research managers but wish to refresh their knowledge in a specific topic area. There are no formal pre-requisites.
Pre-reading:
The Body of Knowledge (BoK) and other relevant pre-reading materials will be forwarded to participants in their Event Purchase Notification (confirmation email).
Assessment:
At the end of each module, participants will be invited to complete a compulsory 20 question multiple choice assessment. Completion of the quiz, with a 75% or greater result, is required to obtain credit for the module.  
The 2021 FLAP modules are scheduled to be delivered between May and November 2021.